138 Park Place #1 Brooklyn, NY 11217
Rental
| Rent: $13,5000 | Sqft: 2,800 | 6 Rooms | 5 Bedrooms | 2.5 Bathrooms |
Charming Townhouse Rental with Modern Amenities and Beautiful Backyard Oasis
Welcome to your dream home in the heart of a family-friendly and pet-friendly neighborhood of Park Slope! This exquisite brownstone, built in 1899, sits on a tree lined block and offers a perfect blend of classic elegance and modern convenience. With 2800 square feet of spacious living within this triplex, this residence provides a comfortable and inviting environment for your family.
Property Details:
- Size: 4000 sq. ft.
- Triplex
- Bedrooms: 5
- Bathrooms: 2.5
- Office Space: 1
- Fireplaces: 4
- Backyard Space: 60 feet with turfed yard and blue stone patio under the deck
- Backyard Deck: Overlooking the backyard, complete with a spiral staircase to access the turfed yard
- Flooring: Beautiful hardwood floors throughout the house and tiling in the bathrooms
- Natural Light: Center hall skylight and bathroom skylight on the top floor
The interior of this brownstone is adorned with classic features such as original hardwood floors, 13' ft ceilings, original crown moldings, arched doorways, and original pocket doors. The kitchen is fully renovated with several cabinets for ample storage, exposed brick throughout and boasts marble countertops with an eat-in setting and is equipped with state-of-the-art appliances. Natural light cascades throughout the home, thanks to the center hall skylight and large windows.
Your outdoor oasis boasts an expansive backyard space measuring 60 feet, adorned with high-quality turf, perfect for outdoor entertaining and playtime for the kids. A spacious deck overlooks the backyard and a captivating spiral staircase allows you to enjoy the best of both indoor and outdoor living.
Location:
Nestled in the highly sought after Park Slope neighborhood, this brownstone is a mere 10-minute walk from Prospect Park, offering endless opportunities for outdoor activities, picnics, and nature walks. The close proximity (~5-10 min WALK) to major train lines, 2/3, B/Q, LIRR and the Barclays Center ensures effortless connectivity to the rest of the city, making your daily commute a breeze. The neighborhood is renowned for its family-friendly atmosphere and welcoming community, making it an ideal place to call home.
Don't miss the chance to experience the perfect blend of historic charm and modern luxury in this exceptional brownstone rental. Contact us today to schedule a viewing!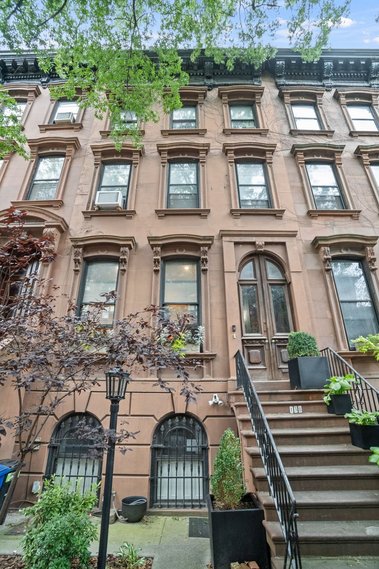 Discover 138 Park Place First Hand...
To schedule a viewing of this home please provide your contact details, and preferred date and time for the viewing. Our dedicated team at Eastern Seaboard Realty will promptly respond to your inquiry. We will work closely with you to arrange a viewing appointment.
Subscribe to Our Newsletter
Keep up with our growing portfolio of beautiful Brooklyn homes.